1) Login
2) Press Orders in right top corner
3) From top to bottom
HLTV 193.33.187.80:60963
HLTV 213.136.48.228:60992
HLTV 84.243.201.57:60938
HLTV 85.190.21.22:60964
Every HLTV has its own server do not change server IP !
4) By chosing HLTV for server u needed click on HLTV
5) Click Administration
6) Stop or Start buttons only
You also can see list of demos recorded !
If anyone requested demo on our forum download it from there and upload to
www.speedyshare.com
or elsewhere
Only 5 demos allowed to be saved there so that means if you need demo download it to your pc streight away and delete it from there.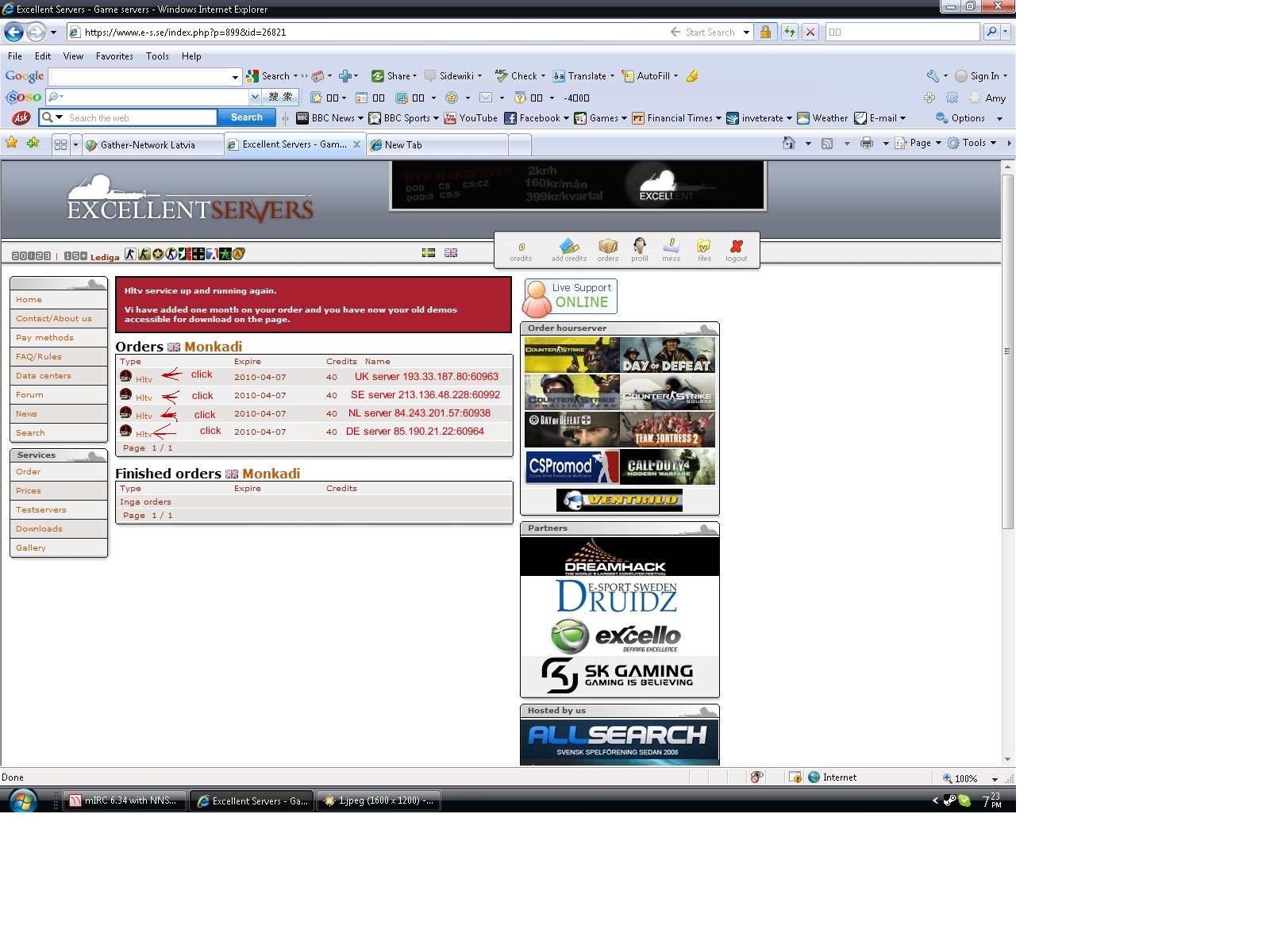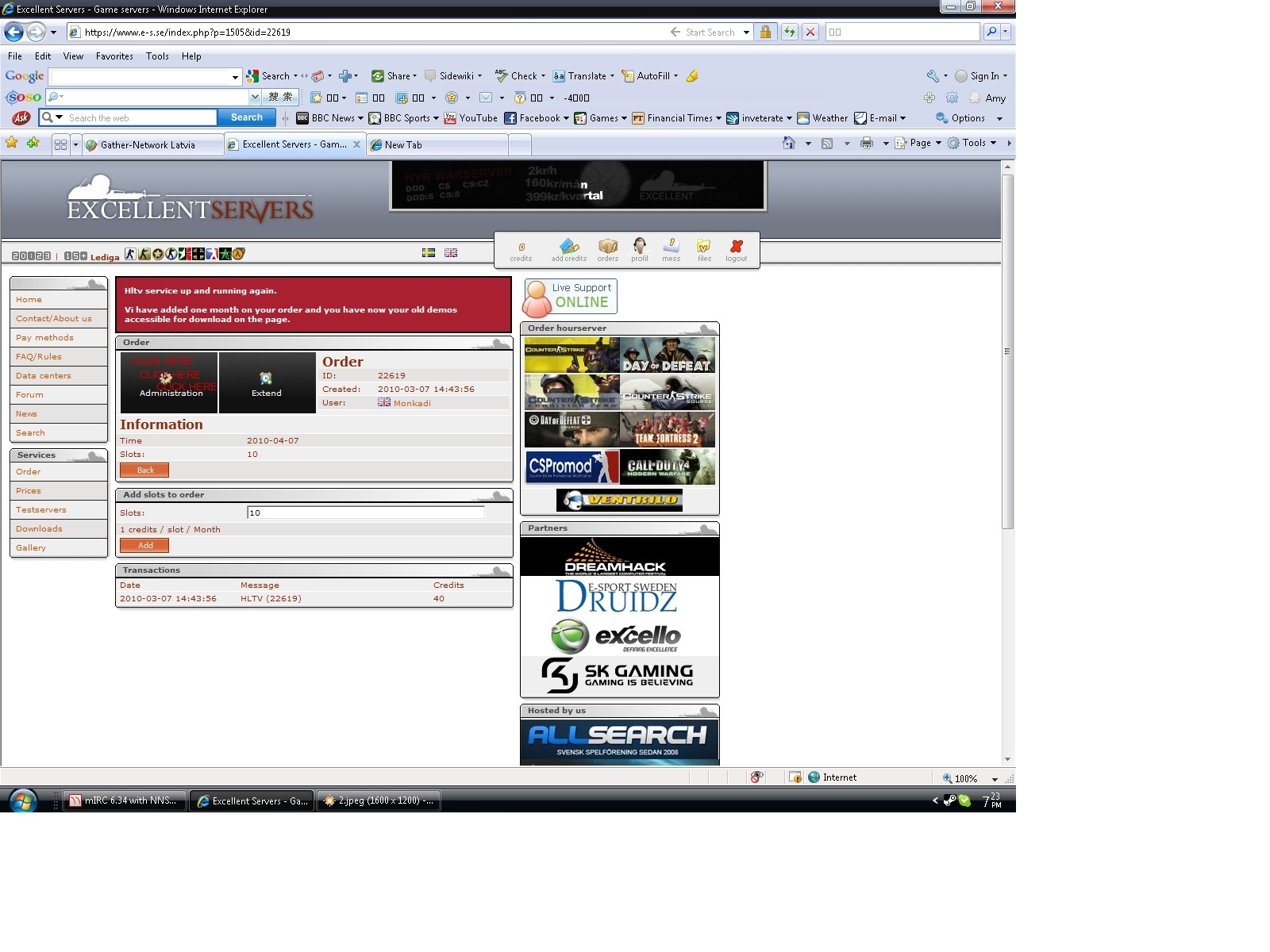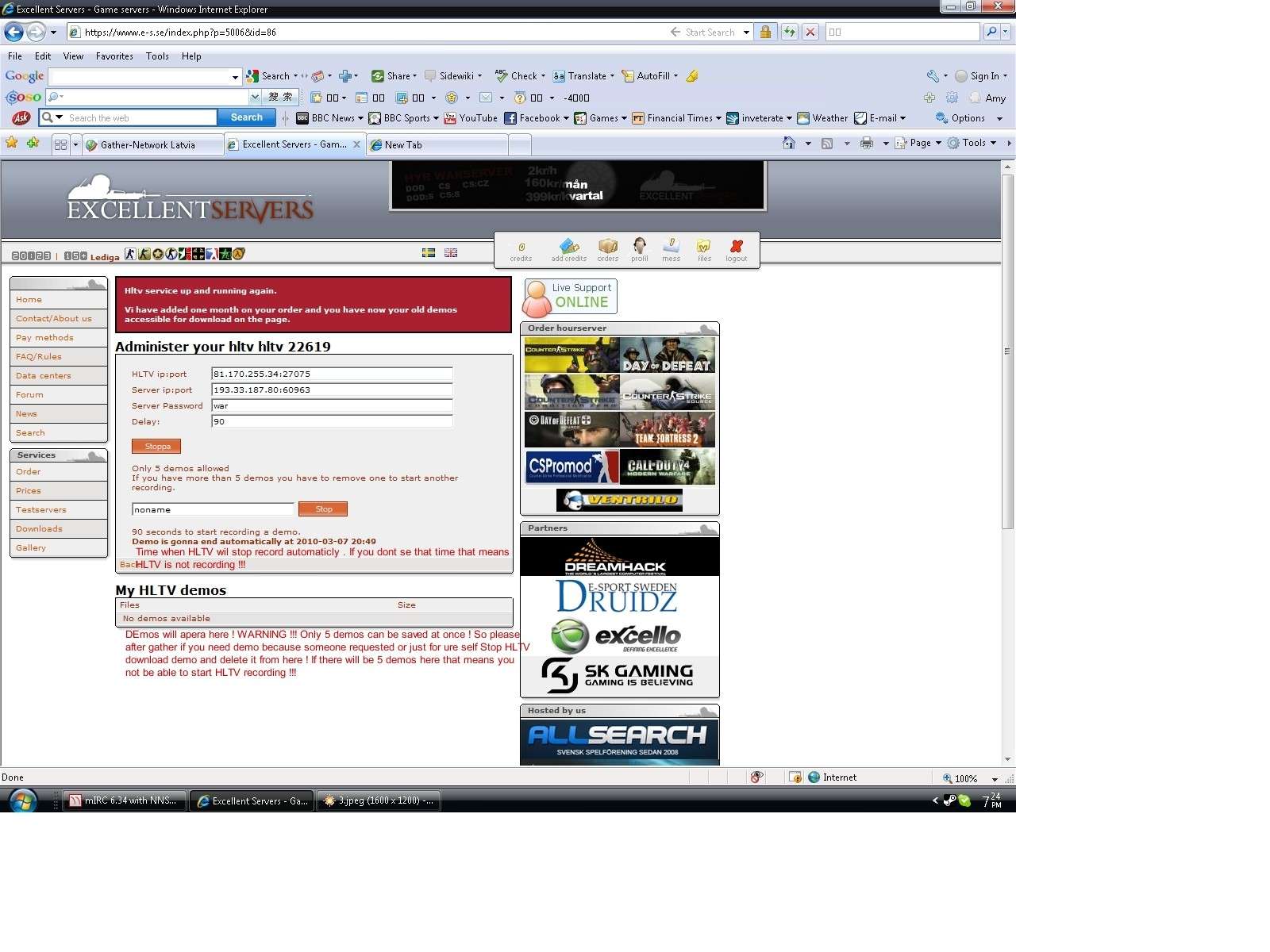 Ultima editare efectuata de catre Monkadi in Dum Mar 07, 2010 12:38 pm, editata de 2 ori

Monkadi




Posts

: 14


Join date

: 06/03/2010


Age

: 30


Location

: Exeter



I don't understand where to login & press Orders. :/

kwaliteit




Posts

: 26


Join date

: 07/03/2010


Location

: Romania



Now i understand, thanks monkadi.


kwaliteit




Posts

: 26


Join date

: 07/03/2010


Location

: Romania



Just quick login there Choose HLTV to ure server . You can see how HLTV are possitioned .
Press start before gather.
Stop in the end . Demo will apera streight away size 3-7 mb .
Download . Upload Delete . Simple

Monkadi




Posts

: 14


Join date

: 06/03/2010


Age

: 30


Location

: Exeter




---
Permisiunile acestui forum:
Nu puteti
raspunde la subiectele acestui forum